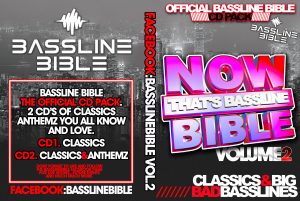 Bassline Bible Presents NOW THATS BASSLINE BIBLE VOL 2
This 2 cd pack showcases everything thats good about the bassline scene, 2 CD'S crammed full of the biggest and best bassline ever made.
From the very start of cd1 right through to the end of cd 2 this cd pack will have you sining along to all your favourite bassline anthems, classics & vocal bangers.
++++++++++++++++
www.basslinebible.com
This Digital download will be available the minute its paid for so you can download straight away and relive the glory days of funky, vocal bassline.